Tai Chi'ing with Di
Date: 5 Aug 2020 5:30pm - 23 Sep 5:30pm (GMT-12:00) International Date Line West

Term 3 2020 of Tai Chi is starting up again on the 5th of August 2020. This term is 8 weeks long, with sessions every Wednesday at 5:30-6:00pm. The lovely Di will be running the classes again this term.
For GWHCC Members, Tai Chi will cost $100. For Non Members, it will cost $130. To become a GWHCC member, the fee is $20.
To register for Tai Chi'ing with Di, call us at 9021 8266 or email us at cso@gwhcc.org.au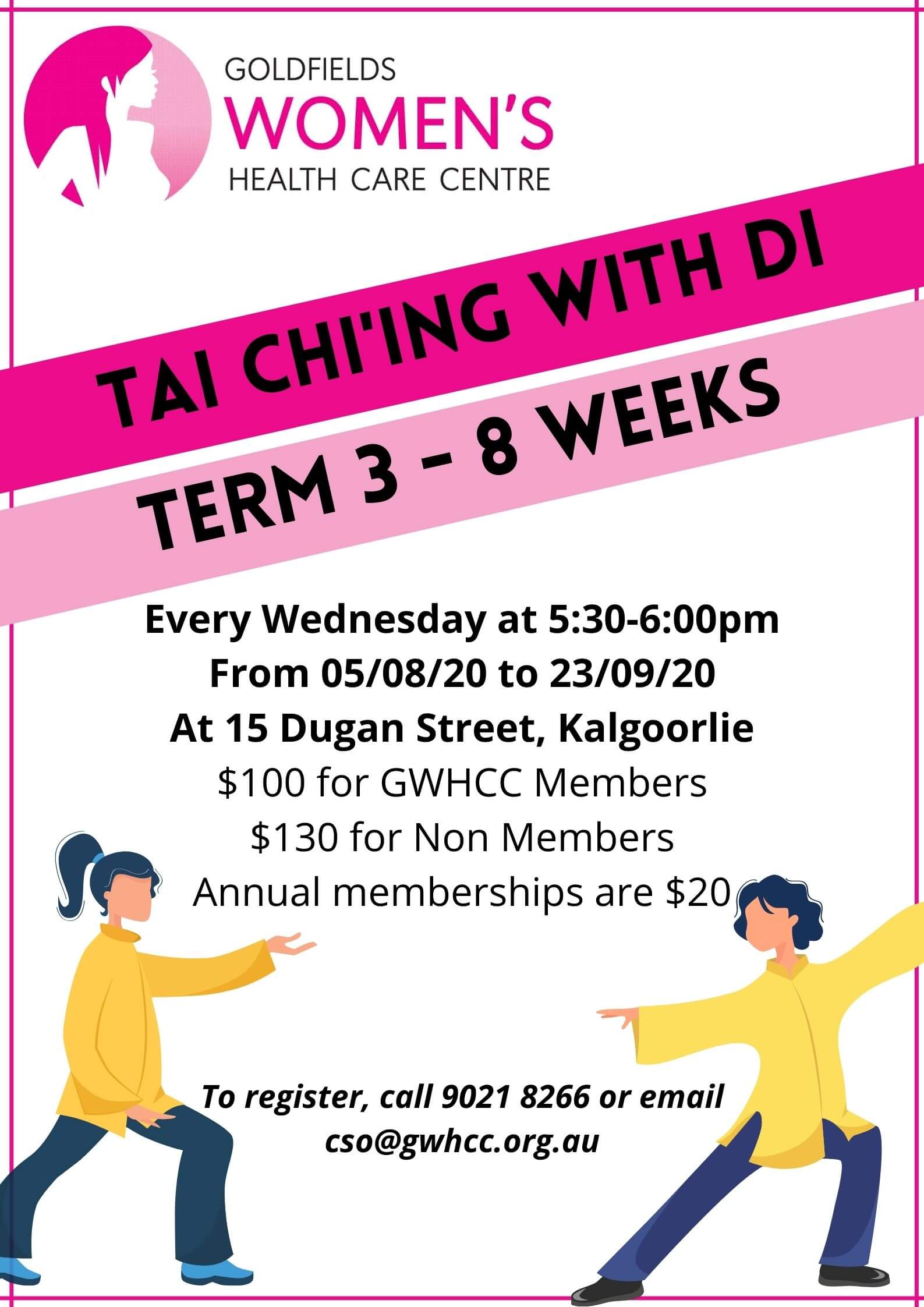 Sorry, you've missed the RSVP deadline for this event.