rESOURCES
This page features links to other websites that may be interest to clients, community groups and health professionals.
Please note:  Providing a link to another website does not constitute GWHCC's endorsement or approval of the website, its owners or operators, or any information, products or services offered on the website.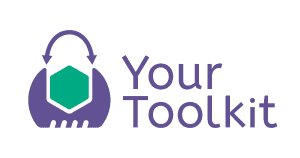 Your Toolkit is a comprehensive resource containing information to assist women and children facing domestic violence and financial abuse transition to becoming independent, empowered and financially resilient. Your Toolkit is specifically tailored for their circumstance and provides crucial information in relation to personal finances as well as other relevant information that will assist them on their journey to independence.
Your Toolkit has a menu-based approach that makes information easy to access, not overwhelming and available when it's needed. Information is provided for different stages of the women's journey:

• Preparing to Leave or "Prepare";
• Time to Go or "Launch";
• Things to do when you leave home – Early Days or "Nourish"; and
• Moving Forward – Longer Term or "Flourish". "
For more information click on the link below:
https://www.yourtoolkit.com.au/
***********************************************************************************************

Please see below some other webinars/videos which may be of interest:


*Menopause 101: Women's stuff
Dr Sonia Davison, Jean Hailes Endocrinologist
*Sexual Health & Health Checks
Dr Keryn Rae, Jean Hailes Women's Health GP

*How to nurture good mental wellbeing
Caroline Anderson, Psychologist
*Food as medicine
Sandra Villella Jean Hailes Naturopath

*Is it worry or anxiety?
Dr Mandy Deeks, Psychologist

*Your pelvic flaw (floor)
Anne Patterson, Women's Health Physiotherapist