Peer-to-Peer Network Meeting
Date: 04 Jun 2021, 10:30am - 12:30pm (GMT-12:00) International Date Line West

Join us for morning tea and conversation around all things NDIS.
A support group meeting for people with disability and their family/support networks on the 4th of June at 10:30am to 12:30pm.
Guest Speaker for the morning is Su-Hsien Lee from WAiS speaking on Self Management of NDIS Quality and Safeguards.
We look forward to welcoming you for a great morning of community connection!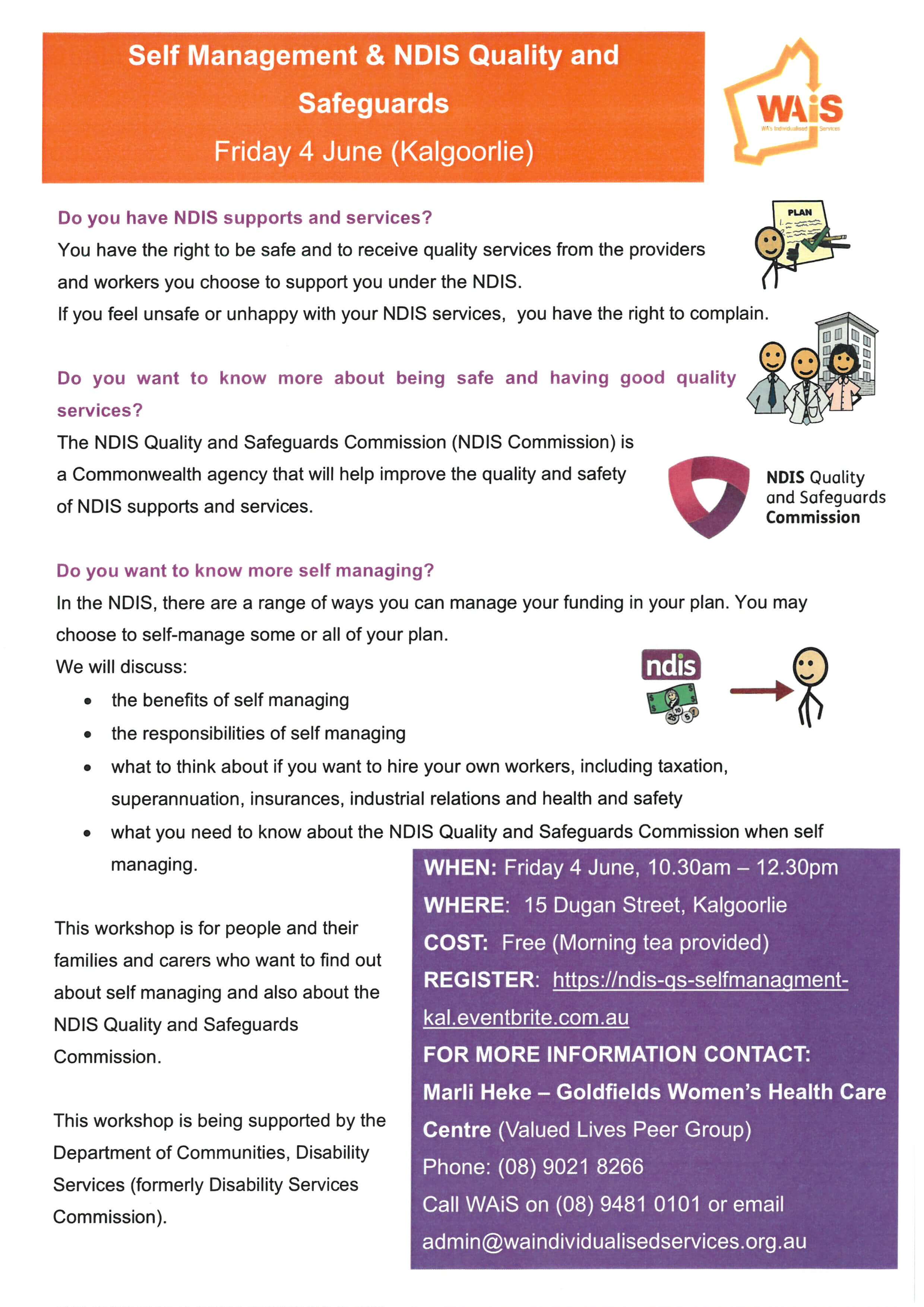 Sorry, you've missed the RSVP deadline for this event.