Carer's Week Picnic
Date: 21 Oct 2022, 11:00am - 2:00pm (GMT+08:00) Perth

The GWHCC, in conjunction with Centrecare, GIFSA and EPIC are holding a free Carer's Week Picnic on Friday 21st October at Hammond Park, 11am - 2pm.
Please join us to recognise and celebrate our Carer's and everything they do!
BBQ & refreshments will be provided as well as information on services in our community and mindfulness activities.
Register via the link below!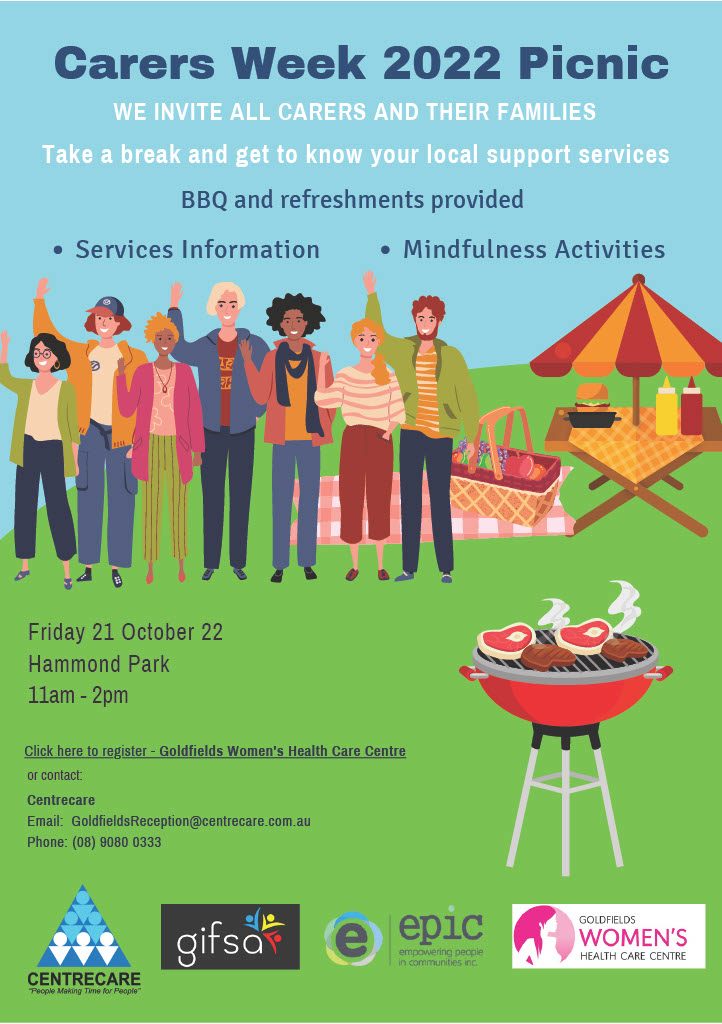 Sorry, you've missed the RSVP deadline for this event.