Women's Health Week 2023 - Kalgoorlie Expo
Date: 14 Sep 2023, 5:00pm - 7:00pm (GMT-12:00) International Date Line West

The GWHCC is excited to announce that we are once again holding our free Women's Health Week event on Thursday 14th September at the Goldfields Arts Centre.
Come along for an evening of health & wellness activities, social networking and to speak to service providers, community groups & small business' about what they can do for you!
Catering will be provided.
For more information contact us at the centre on 90218266 or at cso.org.au
Register below!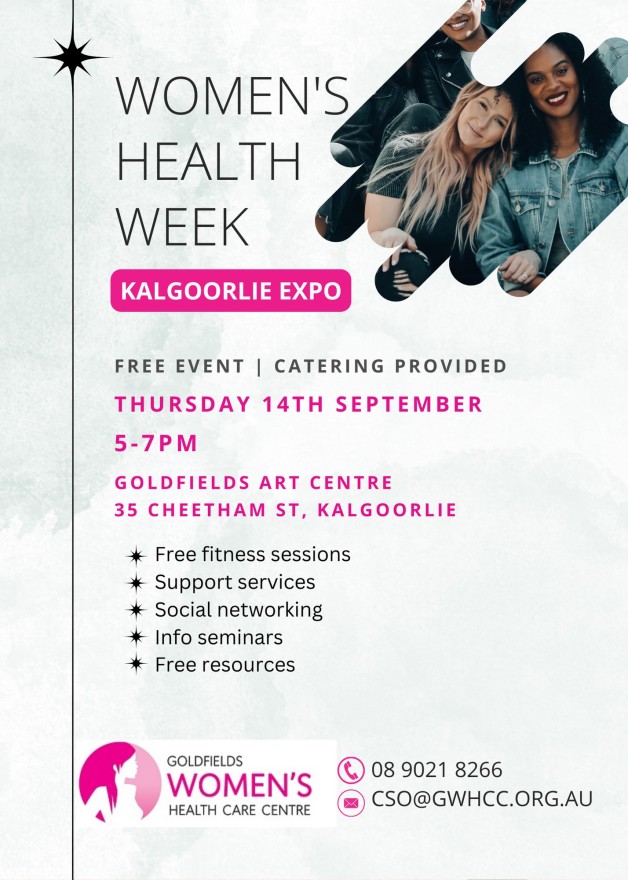 Sorry, you've missed the RSVP deadline for this event.